The Accept Care Differently Abled team are proud to introduce their new service offering Psychosocial Recovery Coaching, which is available immediately for new and existing clients with Lauren Shrive (pictured below).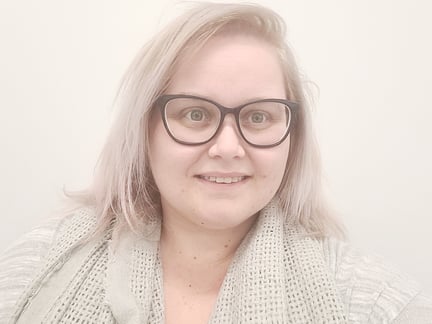 Lauren has worked as a Direct Care Coordinator with the Accept Care team for the last two years and has eagerly taken on the new role. Lauren's passion and commitment to her work will see her succeed in this role and continue to make a positive difference in her clients' lives. Learn more below about Lauren and our new service offering below.
What experience do you bring to your new role?
I am passionate about the work I do and am a firm believer that a diagnosis does not and should not define someone. Having worked in the Community Service sector for 10 years, I have extensive skills and experience working with children and adults that live with mental illness and/or physical disability. I'm confident that my lived and learned experience has provided me with various tools and strategies to support people to live their best life as determined by them. I am a strong advocate that all people deserve to live a good life with equal opportunities and without judgment.
What can a Psychosocial Recovery Coach help with?
I will help out clients take control of their life and better manage complex challenges of day to day living. This can include increasing independence, social participation and/or economic participation, and building capacity, including strengths and resilience.
How do you do this?
Recovery-oriented practice underpins my work. This model is defined as "being able to create and live a meaningful and contributing life in a community of choice, with or without the presence of mental health issues" and emphasizes and supports a person's potential for recovery.
This involves developing hope, a secure sense of self, supportive relationships, empowerment, social inclusion, coping skills and meaning. I acknowledge that a person is the expert of their life and the leader in their journey, and I will walk alongside that person as an aid and guide if and when required.
If you have Psychosocial Recovery Coaching in your NDIS plan, contact Lauren today to find out how you can transform your life and feel more confident every day.
Lauren Shrive
8251 5186
0492 836 406
lauren.s@accept.care